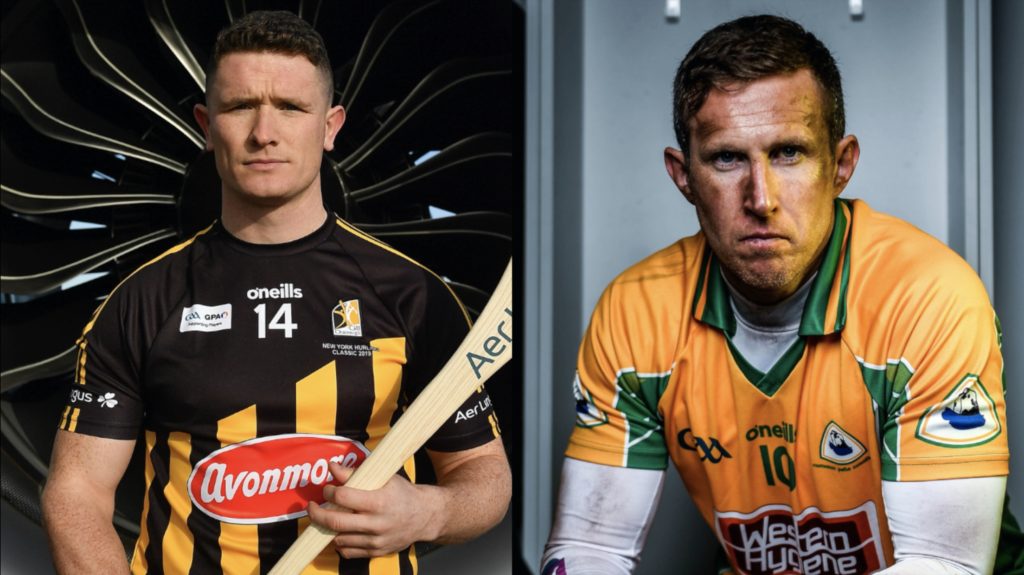 Shane Stapleton writes that club and county managers are on a collision course over access to players, while some inter-county GAA teams will gain a huge advantage depending on how their county championship is run
The GAA is an unequal world, and we're about to see that play out as county boards search for balance while the ground shifts beneath them.
County managers have been told they will have no access to players until September 14, and there is little doubt that they will want to assemble their troops on that very date.
Let's pretend for a moment, if we may, that they won't have found a way to circumvent or fully flout the rules long before that, but even the strictest adherence to the prescribed date leaves a landscape pockmarked with prickly issues.
Firstly, the issue of a level playing field for counties. Will Brian Cody have a better platform on which to launch his inter-county season because Kilkenny are likely to give their football championship — such as it is — even less prominence this year? 
The clubs will play their hurling championship — rumoured to be four groups of three, followed by knockout from the quarter-final stage — in a timely fashion.
There will be room to maneouvre in terms of having weekends off, so as to limit the risk of injuries, and Cody may then have a decent length of time with his troops.
Contrast this with what Clare face, where there is talk of straight knockout in both codes, and where many county players are dual at club level.
To pick a drastic example, can we expect Podge Collins to play week-on-week for Cratloe with both big ball and small before joining up with Brian Lohan's panel? Can we ask Lohan to compete with non-dual counties given the preparation he is likely to have? 
The dual issue is across the board: Chrissy McKaigue of Slaughtneil, Noel McGrath of Loughmore-Castleiney, Diarmuid Connolly and Con O'Callaghan of St Vincent's and Cuala, Rory O'Connor of St Martin's, and Daithi Burke of Corofin and Turloughmore, to name but a few.
The lattermost case, like that of Cathal and Padraig Mannion of Caltra and Ahascragh-Fohenagh, is particularly tricky. Not only will county managers be fighting for their pound of flesh, but so too will club managers both within and between clubs.
The club may have been given first dibs on players returning, yet the window of 11 weekends may prove to be incredibly tight.
As things stand, there seems to be no room for provincial and All-Ireland club runs, which is a huge pill to swallow for players across the country. Perhaps we may yet see these competitions played after Christmas.
In the meantime, picture a scenario where a county final is pencilled in for September 21, yet a county manager is pushing for a first collective training in six months earlier that same week. 
This type of plotline is a racing certainty, as likewise has been seen in the run-up to provincial and All-Ireland club finals in the past.
That's not to say that county managers aren't also deserving of your sympathy. Davy Fitzgerald may be left with a battered and bruised panel of players heading into the inter-county season.
Wexford seem to be on the cusp of something, and a breakneck dual club schedule may lead to a host of injuries.
Liam Sheedy will want to end talk of Tipperary not doing back-to-back, and needs the McGraths and Seamus Kennedy, among others, hopping off the sod when he gets them.
Dessie Farrell will not want Dublin's run of All-Ireland successes broken partly due to injuries sustained in club hurling, which is no great concern of Kerry's and Peter Keane.
Players have to mind themselves during this period, and be given space by the managers involved. The temptation will be to play as many games as possible in search of form and fitness, particularly when games return initially, but we may see some managers choose or be pressured into resting stars for certain games.
In other situations, it might be looking for a key player to be substituted early if a club game is in the bag. This will happen in men's and women's codes up and down the island.
Certain county boards, in areas where the lesser code is given nothing more than lip service, might blot it out entirely for the season, or play it without county stars.
What happens with the age grades at county level, not to mention the Croke and Hogan Cups? Certain windows may be closed entirely for the year.
Injuries, absences, in-fighting, and dictating are all on the cards. The little guy, as ever, will lose out and their voices will remain unheard.
The consequences of the 2020 fixture schedules remain to be seen, but it is clear that some club and inter-county managers will be derailed at the departing station.
For players, a small number are likely to be pressed into dropping one club code for this season. 
That's just living in the real world.
📮 Sign up to the OurGame newsletter — a daily email reminder of our latest videos, articles, quizzes and more.
Don't forget to subscribe to the OurGame YouTube page for live streams and more.