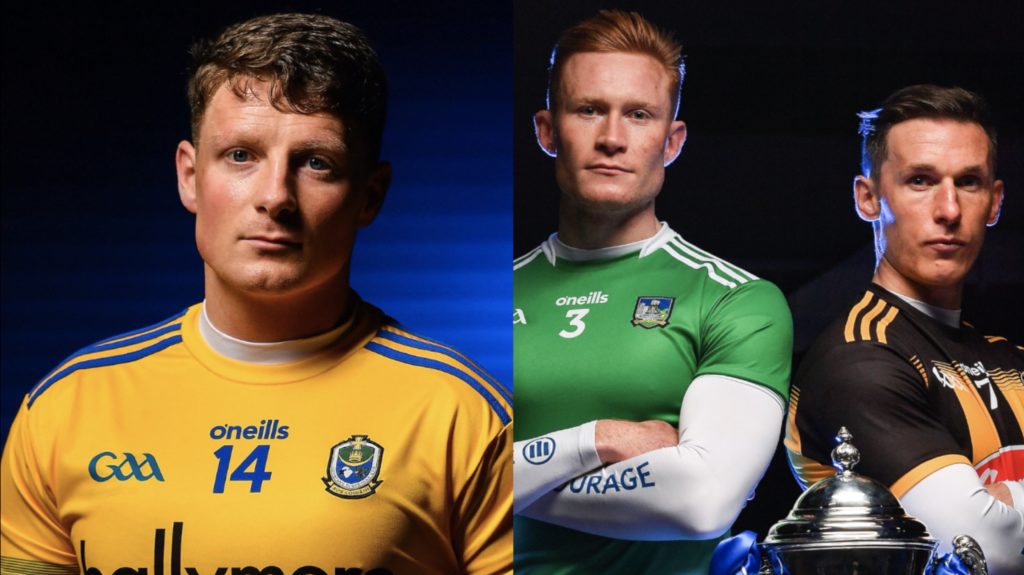 Shane Stapleton breaks down a number of the significant factors to be considered upon the return of GAA in all codes.
Inter-county managers will push for player access
The GAA has decreed that no inter-county training will be permitted until September 14, but it would be consistent with everything we know about managers for them to flout rules.
Breaking winter training bans, going on training camps when forbidden to do so, denying clubs access to their own players during county championship windows, it's all being and been done.
The notion that managers at the elite level will not be pushing for access to their players ahead of an inter-county season due to begin on October 17 is pie in the sky. Somehow, somewhere, it will happen.
In many cases, club teams will be knocked out of their county championships well before the September 14 training date that had been laid out, and this is a vacuum that will be filled.
Managers looking to push for provincial or All-Ireland honours will look for any edge available in preparing players, and who will stop them?
If the club is already out, they are not going to impede the player, and the player will be happy to gain a headstart on rivals for his position if it pans out that way.
You can't expect the GAA to gave eyes all over the country monitoring, and few are likely to inform.
Ask yourself this, as a manager, might you favour one player in a 50-50 call simply because you had more time to make them understand your system? Players know that.
In a world where the championships will come down the road quickly, all of the above are on the cards.
Huge amount of ppl screaming for GAA clubs to open pitches over the past few weeks & indeed even unhappy now that it's still 3 weeks away. I presume they'll all be volunteering their services as Covid Supervisors as major volume of additional work now associated with training

— Morgan O'Callaghan (@MorgantheBriar) June 6, 2020
How will players behave on-field?
So many of the unintended consequences of the Covid-19 experience are yet to be determined. The mental, physical and societal ramifications will only unfurl over time.
In the codes of GAA, we may see — for a time, at least — a change in how players interact on the field.
Given that people all over the island have largely been complying with social distancing measures for several months now — with behaviour now altered to the point that one will automatically give a wide berth to an oncoming pedestrian — we may see traces of this on-field.
Distancing will remain at training for some time, and players won't be permitted to use dressing rooms for the first two championship games as things stand.
The psychology of this may transfer onto the field. Behaviours change over time, and it may require more to revert.
Will players mark less tightly, be disinclined to carry a ball into traffic? We don't yet know.
Injury concerns
There have been plenty of muscle injuries since the Bundesliga returned in recent weeks, with Bayern Munich star Javi Martinez summing up the issue this week in Marca.
"I am a player who needs match rhythm," he said.
"The dynamics of playing every few days is not ideal. We don't have a run of training sessions to reach peak form.
"It's easier now to get injuries because we've stopped for longer than ever before and we haven't had a normal pre-season."
Up to now, GAA players have been working on their own fitness, availing of equipment where possible, and doing running sessions.
In many cases, they will have been running on different terrain than the GAA pitches, be that on the roads or some other surface.
They might even have been focusing on longer-distance running, with minimal twisting and turning.
Hurling, camogie and football demand a lot of sharp bursts of pace, multi-directional functionality, and the ability to absorb hits. Having been away from this since March, bodies will need to readjust.
Knocks will follow as a matter of course. The teams who adapt best, and find that balance between getting work done but balancing it with injury prevention, will prosper.
Training without contact
It will hugely difficult to design non-contact training sessions for GAA codes to prepare for full-blooded war.
The injury concerns have been outlined, given that players will be throwing their bodies in at the deep end, but spare a thought for the coaches.
So many training drills involve physical contact and player-v-player exercises, while training matches are a fundamental part in honing a playing style.
Given that we are a long way yet from full panels training together, and that clubs will likely be training in pods on either different evenings or locations, this is a real challenge.
There will be Zoom meetings but it will be a task to get a team to sing off the same hymn sheet when they will not be on the field, the place where they learn to communicate and gel together through practice and repetition.
Some clubs may flout the rules, but the upside is that teams face the same obstacle here. As such, there should be no clear advantage to anyone.
The flipside is that clubs who do flout the rules are unlikely to be reported by their own, so this may be a bigger issue than expected.
Full training will recommence on July 20, all going well.
Facilities available
Facilities are a challenge for many clubs.
Now that non-GAA sports teams are permitted to collect in groups of 15 for outdoor training from June 8, the demand for green spaces is likely to rise across the board.
As Nenagh Guardian journalist Shane Brophy explains in the tweet below, suitable areas may be difficult to find for rural clubs, though there are no shortage of fields for a needs-must solution.
Rural clubs will be badly impacted by the fact that teams can train from Monday in groups of 15 in public areas. Urban clubs have a better chance of finding some space rather than rural clubs who will have to wait until the end of the month. Lots of farmers fields might be rented

— Shane Brophy (@BrophShane) June 5, 2020
To cast my mind back to some pre-season training with Borris-Ileigh in the mid-2000s, we once did a horrendous running session circular sand-based track designed for horses.
In urban areas such as Dublin, there are some public parks with GAA pitches on them, so this will be a benefit to some. Other urban clubs may be stretched for green areas.
Crowds
John Horan and Tom Ryan of the GAA have said that they want inter-county games to have crowds in attendance, and the experiences gained during the 11-weekend club window will inform their thinking.
The country is due to open up from July 20 and the association will have a fuller idea of what that means for attendances at club games by this time.
Another Bayern Munich star, Joshua Kimmich, spoke of how the pressure of spectators makes you more focused on the field, and concluded that "it's more emotional when there are fans".
For a lot of club players, they play league games in front of small crowds, but the arrival of crowds for championship feels different. A feeling of "it's on now".
The GAA has not ruled anything out at this point, and there may well be full or partial crowds in attendance.
Should there be a limit on crowd numbers, a reward to the senior folk of our country who have had to cocoon would be to prioritise their attendances, if safe to do so.
📮 Sign up to the OurGame newsletter — a daily email reminder of our latest videos, articles, quizzes and more.
Don't forget to subscribe to the OurGame YouTube page for live streams and more.