Where to next for Waterford manager Davy Fitzgerald after his side were eliminated from the Munster hurling championship with a game to spare?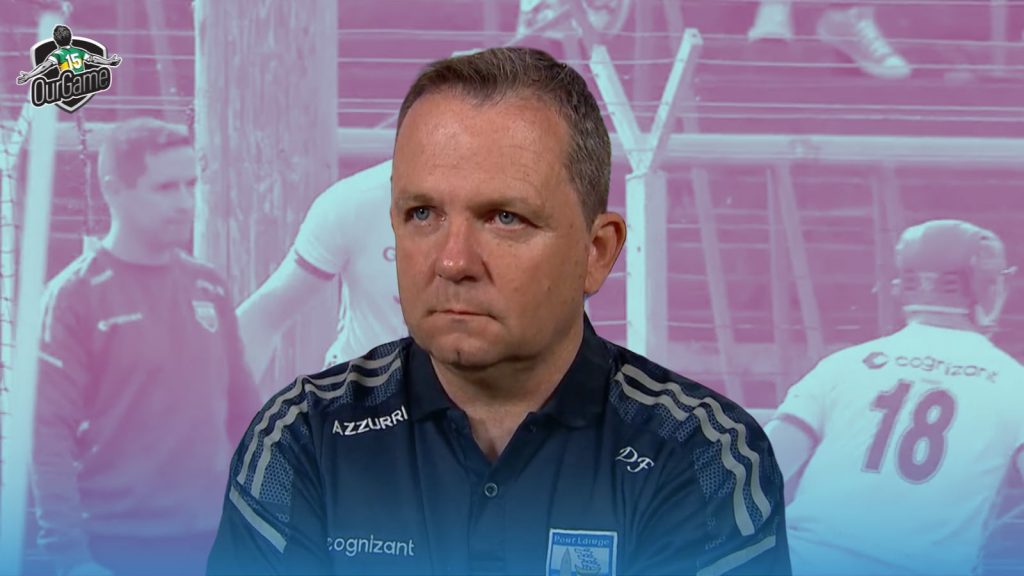 BY SHANE STAPLETON
Picture the scenario: Erling Haaland at left-back, Kevin de Bruyne standing sentry at centre-half, and being surprised when it doesn't work out.
While Pep Guardiola is a modern tinkerman — as seen most recently with defender John Stones slipping into midfield — there is a limit, and usually his approach leads to success for his team(s).
Davy Fitzgerald has been trying to find a formula to take Waterford on but it has backfired badly.
Darragh Lyons man-marking Tony Kelly at corner-back, Jack Prendergast ending up in that position against Clare, Conor Prunty out the field, and Dessie Hutchinson anywhere but near the posts.
In what world is this putting your best foot forward? Yes, the Déise have been unfortunate with injuries, need Austin Gleeson at the full of his health, and have had to rejig to some degree, though while many teams are struggling with absentees, not all are imploding.
In this year's Munster SHC, Waterford have played three games, during which they have failed to score a goal and have averaged 17.67 points per outing.
That's a drop of nine points per match when contrasted with Liam Cahill's side one season ago, and let's remember that 2022 was a campaign to forget.
Any manager can be unlucky, have an off-season, or just be in the wrong place at the wrong time, but the trouble for Fitzgerald is that the evidence is mounting against him.
While he spoke of next season after the latest defeat to Clare, the question is whether he will remain in situ for 2024?
Colm Bonnar was removed from the Tipperary hotseat after four defeats from four last year, so much will depend on how Waterford do in their dead-rubber with Tipp.
"I'll always say this, there'll be another day, people can smile, there'll be another day, there'll always be another day," Fitzgerald said to WLR FM after the game.
"I won't take anything personal. I'm used to getting battered over the last few years and that's fine, work away, and I'm going f***g no place."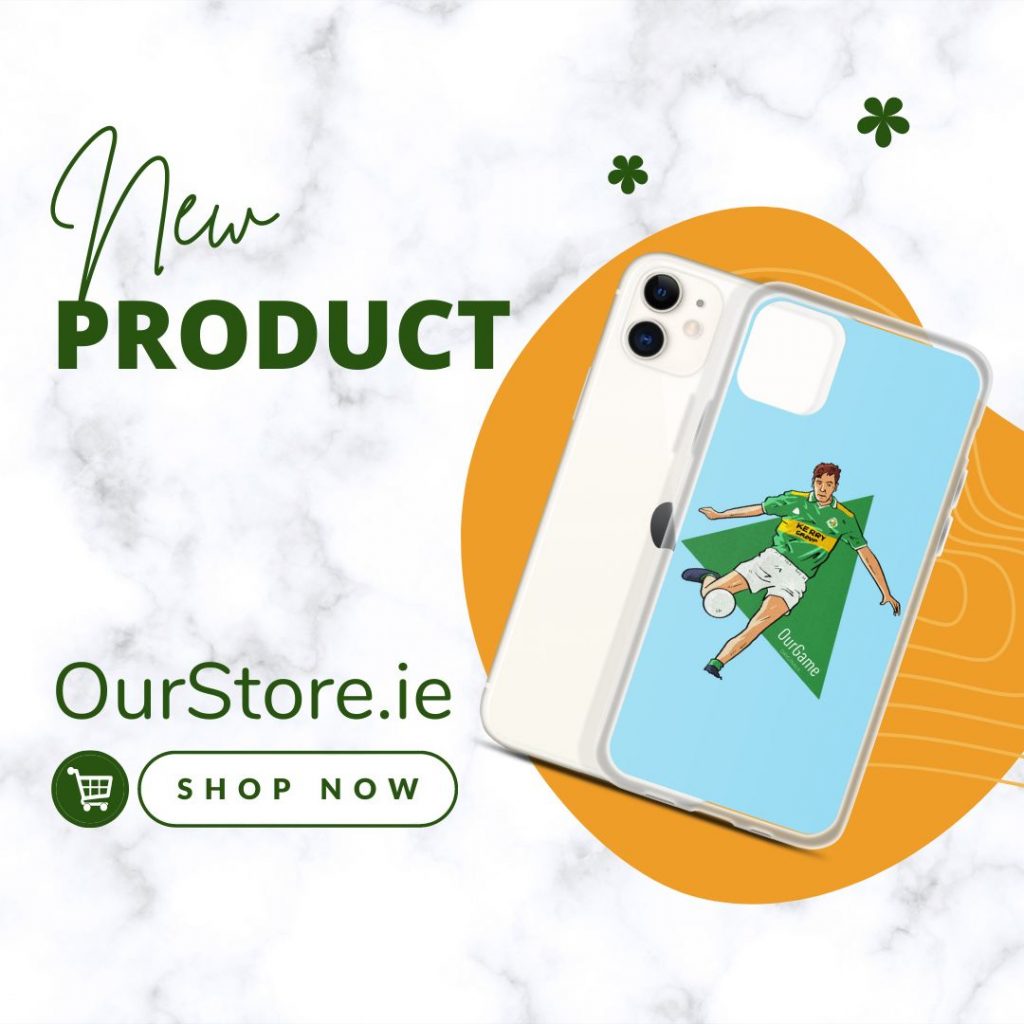 Should a manager want to shape the narrative moving forward, it is easier to do so on the back of an encouraging win.
Given that the players know they will have nothing to play for at Semple Stadium on May 28, and some of their heads may be elsewhere, it is debatable whether we will see the best version of them.
Of course, there's little doubt that the men wearing the white jersey have much to answer for.
Their record in the Munster SHC round-robin has been shocking (with just one win from 15 games) and comprises the tenures of four successive managers: Fitzgerald, along with predecessors Liam Cahill, Páraic Fanning, and Derek McGrath.
Déise legend Ken McGrath tweeted in frustration at the 12-point Banner defeat, in which Waterford received their fifth red card in eight competitive outings this season.
"Of course players have to accept responsibility as well, we needed men tonight — we got boys.
"Not good enough. We are a shambles at this stage.
"So much wrong in our county, it's hard to know where to start. Won't even start on our tactics (sic)."
Former Sunday Game pundit McGrath is a man who has largely withdrawn from the media spotlight in recent seasons, meaning his public post must have been borne of huge frustration. In many ways, it seems to sum up the mood of the county.
This is a panel containing a Hurler of the Year in Gleeson, former candidates in Stephen Bennett and Jamie Barron, and All Stars in Prunty and Tadhg de Búrca (injured).
Some key players don't look in a physical shape comparable with Limerick and Clare — among other top sides — and that is largely down to them. While that must be pointed out, it would be unfair to name names.
Still, it suggests there is more to this than just the man walking the line wearing the 'Bainisteoir' bib.
Yet, Davy Fitz will know that the knives will be out for him from a certain cohort.
Any manager at the elite level will expect that when his team underperforms in this manner.
In truth, this has been a running issue. Outside of the 2013 All-Ireland SHC-winning season, Fitzgerald won just four championship games with Clare and his time with Wexford was patchy to say the least.
The 2019 Leinster SHC title was a glorious day for the county, but they didn't perform consistently throughout his reign.
From the last game of the 2018 All-Ireland SHC to the final whistle against Clare at the weekend, Fitzgerald has just three wins from his last 15 championship outings. One win came against Laois last year, while the other two were against Carlow and the Cats in Leinster 2019. The numbers don't lie.
Before that, 2018 championship victories came against Dublin, Offaly and Westmeath, while Laois and Kilkenny (a brilliant win) were accounted for in his opening season with the Model County.
It is far from an outstanding record for the 2013 All-Ireland SHC-winning manager, and certainly your columnist has provided a platform for Fitzgerald to speak positively about his approach in the past.
In April 2019, when hosting a show on OTB, Michael Verney and I got Fitzgerald on the line to speak in glowing terms about his under-fire team.
We could see they were building something with that Wexford side, and so they went on to claim a Leinster title.
Four years on in Waterford, it is more difficult to see the positives. The buck stops at a lot of places, and one of those doors belongs to the manager.
Perhaps a more coherent system, players in more familiar positions, and not vacating their own '45 from their own puckouts — thus leaving them open to counterattacks — might be a good starting point.
Whether he remains on to see that job through is another question.