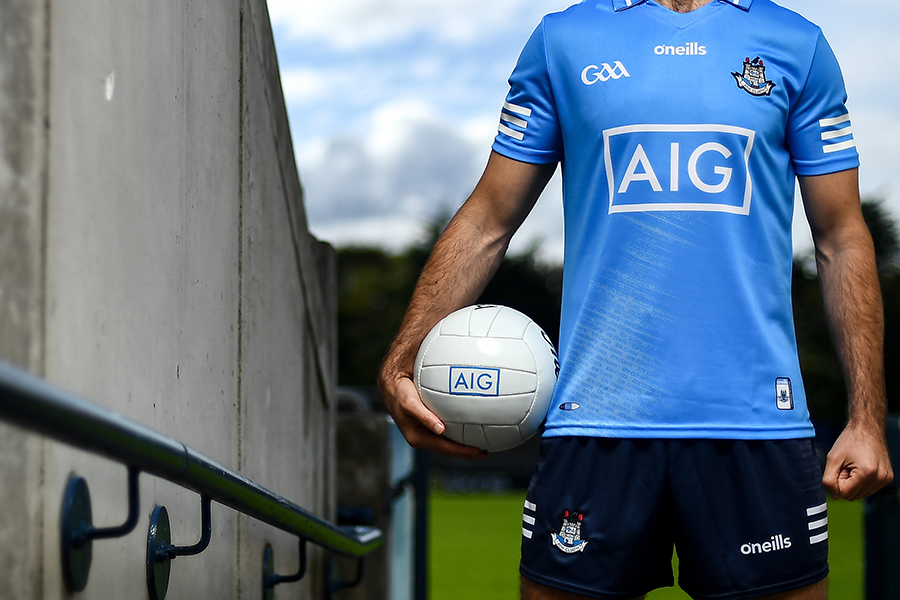 Shane Stapleton looks at the fall-out from nine Dublin players being photographed doing a session on Wednesday morning despite a ban on training, and the direction Irish society has headed during Covid-19 times.
As I joined the queue at the walk-in Covid test centre in Irishtown on Wednesday evening, a stark juxtaposition presented itself.
If you were to be dramatic, as we are prone to being when viewing life through the prism of Covid, you might see it as a contrast of those concerned about a pandemic beside those who are not.
On the right portion of the view was the car park of the athletics centre, with perhaps 70 people patiently waiting to have their cheeks and noses swabbed. For the medics and attendants helping the patrons along, it was likely a long and repetitive day's work, but they were courteous and helpful all the same.
To the left was a group of young lads — anywhere between 30 and 50 of them — breaking restrictions by playing soccer on an astroturf pitch inside a cage perhaps 15-feet tall.
At one stage, I noticed a young lady in the test queue taking a video of the kids playing about and enjoying themselves, and wondered would this clip make its way onto Twitter.
The youngsters didn't care a jot; mid-way through my wait, they employed teamwork to haul a big portable speaker over the locked cage, and turned it up to 11.
To some people, this was dangerous behaviour and should be admonished; to others, they may refer to "not a single case of on-the-field transmission of the Covid-19 virus confirmed in football, rugby union, rugby league or American football during a full year of the pandemic, medical experts have revealed" as was reported in the Times on March 7 2021.
On March 23, I was walking back from a shop in Ranelagh and saw a bunch of perhaps 20 young lads playing sports on a rugby pitch in front of a school.
I took a picture of the scene to privately show friends that this was taking place, and when I later zoomed in on the image, I realised one of them was pointing at me. Perhaps he took me for a curtain-twitcher, keen to expose their breaking of the law. Such is life these days.
The Cork footballers know the feeling, the Down senior side understand it, and many more at club and county level would be exposed if people were of a mind to.
When it comes to reporting a story, the Irish Independent's scoop on some Dublin footballers playing ball on Wednesday morning was excellent work. The story, the pictures, the figures involved — the sort of stuff that moves the needle.
Let the GAA dole out a sanction if they please, to go along with the 12-week suspension Dublin county board has issued to manager Dessie Farrell . The issue is when a public outcry comes into these things.
There is no need for vilification, even if restrictions have been broken. What these young men did — like those adjacent to the Covid walk-in tents and the school pitch in Ranelagh — was what much of the country is already doing simply by taking walks with friends.
Transmission is almost 20 times less likely in the outdoors, as medical virologist Dr Cillian De Gascun accepted on Prime Time last year, while a British Science and Technology Committee on March 7 even explained there being no spike after a protest march in New York.
Closer to home, we heard a politician refer to the Dublin protest at St Stephen's Green as a "superspreader event", yet cases in Ireland had halved two weeks later (729 to 383) — the same point by which any superspreading should have been evident.
Whether you agree with people gathering for a protest or not, it takes a fair degree of mental gymnastics to ignore these numbers.
The problem with these studies and facts is that they are of no use when you are speaking to people in an entrenched position, particularly when they have largely heard one point of view all along.
Some people will dismiss it no matter what, and they may do as they wish.
It doesn't matter that the World Health Organisation (WHO) advised against lockdowns going back to October 2020, with Dr David Nabarro (the Special Envoy on Covid-19), saying: "We really do appeal to all world leaders, stop using lockdown as your primary method of control," before adding, "Lockdowns have just one consequence that you must never ever belittle, and that is making poor people an awful lot poorer."
Many people in Ireland are out of work because of restrictions, and in many cases they have not been shown specific evidence of why. In some cases, business owners have had to shut their doors while a big international company hoovers up their income — some expanding their range to include stock previously found in closed stores.
The government this week announced a gradual easing of restrictions to come in April and May, though many are liberties that some people had already taken back. Go to any park in Dublin, for example, and people are freely meeting — have been for weeks. The Grand Canal is thronged on sunny days.
The point of this is not to justify what anyone is doing, but merely to show that the offerings from our leadership are meagre, and fewer people are listening to the same degree. If you have met up with people outdoors, you're not exactly squeaky clean either, it must be remembered.
I heard recently of an inter-county hurler who was fined €200 for leaving his 5km zone to climb a hill. Was it justified? The restrictions will say so, but it doesn't exactly scream that "we're all in this together".
So back to public outcry, and I begin to wonder if there is much of it. Maybe it's more a case of there being huge coverage.
Perhaps a cohort of people are annoyed at the Dublin footballers, but maybe that's as much down to an advantage their players may get in preparation for the resumption of games as disgust at any breaking of restrictions.
In recent weeks, it's become evident by looking at comments on mainstream media posts relating to Covid that more and more people have had enough of our leadership. The country listened intently to the National Public Health Emergency Team (NPHET) for long spells but frustration with their messaging seems to be growing.
On March 31, RTE's Fergal Bowers tweeted that "NPHET projects that a moderate increase in close contacts between 5 April & 30 September would mean 578,000 cases over the period and a peak of 9,500 cases a day," and later clarified that this "did include the effects of vaccination". The feedback to the tweet was, in some instances, vitriolic.
Now I don't claim to be a medical expert, but in one year we have been through three Covid-19 waves without mass vaccinations and totalled 236,000 cases. One is surely entitled to ask questions about modelling which suggests that cases would more than double in less than half the time during summery weather when vaccinations will be "ramping up".
Throughout all of this, screening of other diseases has taken a big hit and many will get much sicker or die due to later diagnoses. There are myriad other ways in which society is going to suffer, and it is there that irritation should be focused. Not on nine lads playing a bit of ball in a safe environment.
📮 Sign up to the OurGame newsletter — a daily email reminder of our latest videos, articles, quizzes and more.