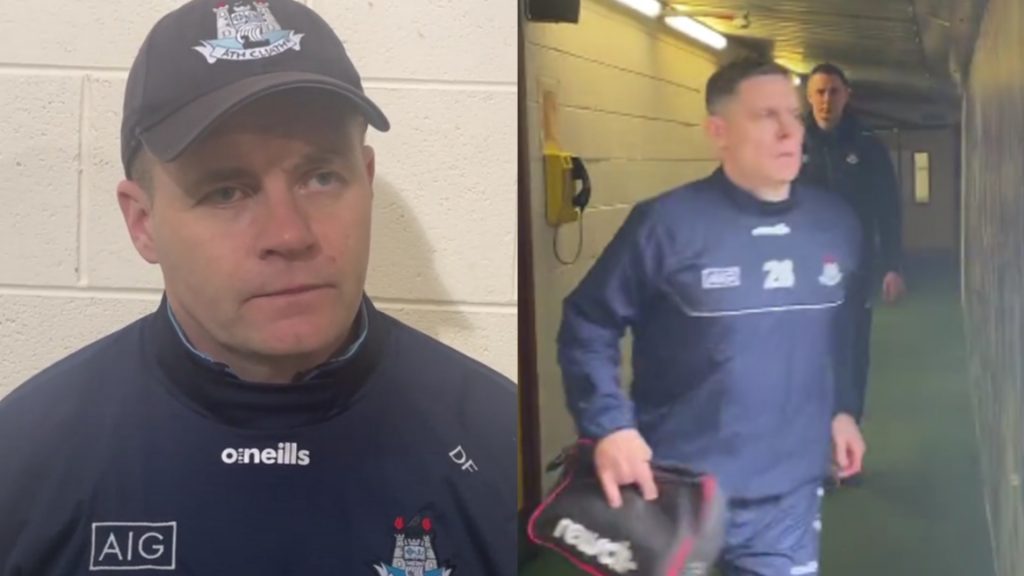 The return of Stephen Cluxton to the Dublin senior football panel sent shockwaves across the GAA world on Sunday afternoon.
Although the Dubs' Division 2 meeting with Louth was not top of the bill nationwide, the six-time All-Star goalkeeper's name being listed amongst the substitutes became major news instantly.
After the game in which Dublin prevailed on a scoreline of 0-16 to 1-6, manager Dessie Farrell was quizzed by Dubs TV about the Parnells shot-stopper coming back into the panel.
"Stephen has been one of the most talented goalkeepers the game has ever seen," Farrell said of Cluxton, 41.
"While he has been away for a while, we had a couple of goalkeeping injuries. Evan [Comerford] hasn't played any football this season yet. He's worked hard to get back to full fitness, and hopefully will achieve that through the championship campaign. David O'Hanlon has been doing really well since he stepped in, and really pleased with David's performances.
"But obviously they need cover there, and Stephen has always said he'd be willing to give a dig out if the need arose. And it has arisen, and we're delighted to have him in the mix."
It will be intriguing to see whether or not Stephen Cluxton features for the Dubs in the Division 2 final next weekend, when they take on high-flying Derry at Croke Park.
The Sky Blues won promotion back to Division 1 on Sunday, but with the championship on the horizon, Farrell is aware that the Dubs have significant work to do:
"We're pleased with where things are going but we do realise there is a lot more to do. The gulf between Division 1 and Division 2 speaks for itself, and we've work to do to get up to speed for the championship."