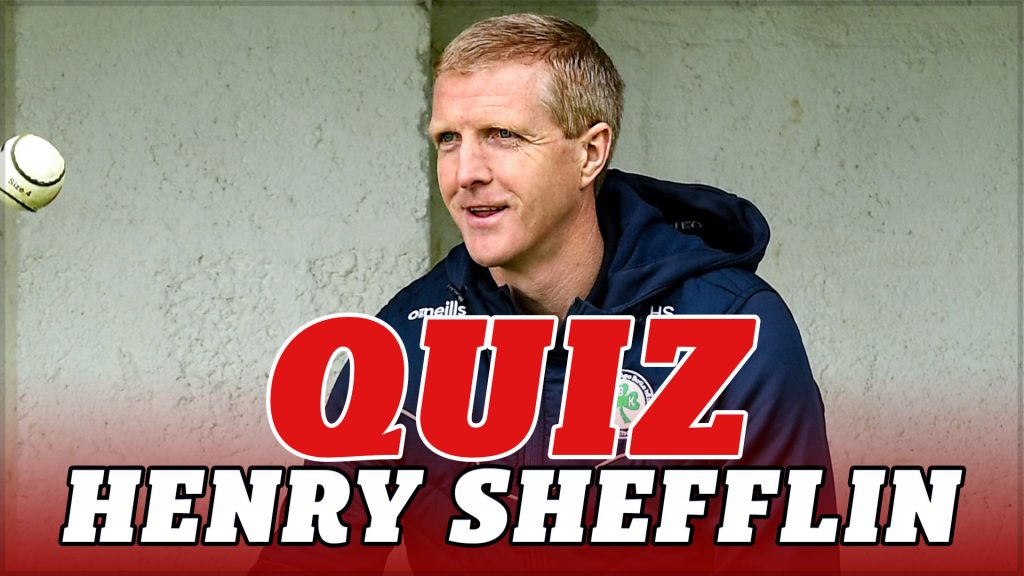 Think you know Kilkenny icon and new Galway hurling manager Henry Shefflin? Test yourself with our quiz and then share with your friends.
How many Leinster senior hurling titles did Shefflin win as a player?
Shefflin scored how many championship goals for Kilkenny?
Shefflin won two Fitzgibbon titles with which college?
What was his final championship game for Kilkenny?
Name the inter-county manager that Shefflin could face in 2022 who has previously been his club boss with Ballyhale Shamrocks
Against which county did Shefflin make his championship debut in June 1999 at Croke Park?
In 1996, Shefflin was dropped from Kilkenny's minor team for their heavy All-Ireland semi-final defeat, with his place going to Young Irelands hurler Dick Carroll — against which county?
When Henry Shefflin resigned as manager of Ballyhale Shamrocks in January 2020, he had just led them to their ____ All-Ireland title
Against which county did Shefflin get his last championship score?
Shefflin played 71 championship games for The Cats — how many did he win?
Which soccer team in England does Shefflin support?
Which intermediate club side has Henry Shefflin managed in 2021?
How did Shefflin announce his retirement as a Kilkenny player?
True or false, Shefflin scored a goal against Laois in the 1997 Leinster Minor Football Championship?
In what year did Shefflin win RTÉ Sports Person of the Year?
📮 Sign up to the OurGame newsletter — a daily email reminder of our latest videos, articles, quizzes and more.
Don't forget to subscribe to the OurGame YouTube page for live streams and more.