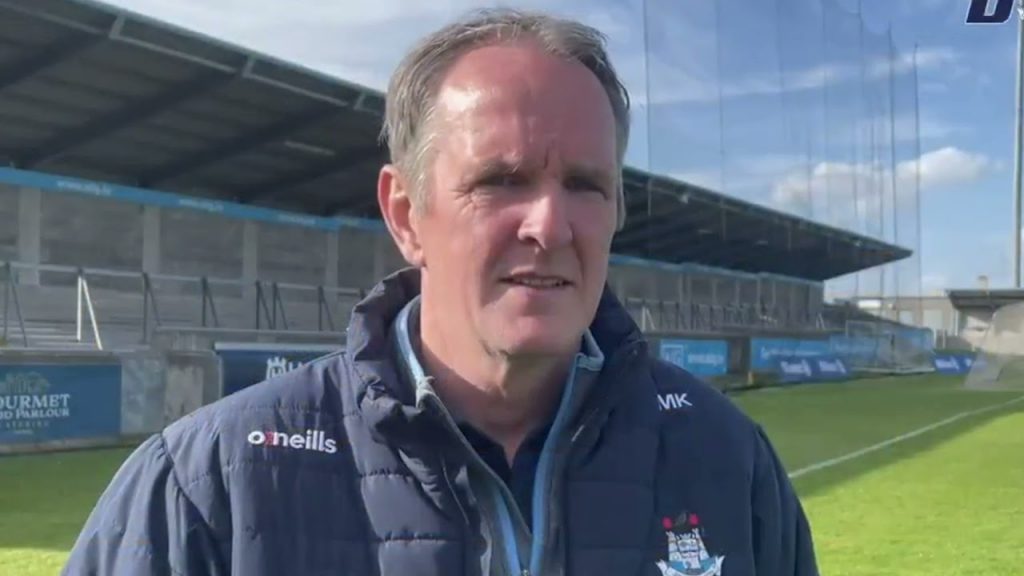 BY SHANE STAPLETON
Mattie Kenny has departed as Dublin senior hurling manager after four seasons in charge.
The Galway native was appointed on a three-year term before the start of the 2019 season, and had his deal extended last winter.
Kenny contacted his playing group to inform them he would no longer be continuing in the roll.
"I have informed the Dublin County Board that I will not be seeking another term as senior hurling manager," Kenny says in a statement on the Dublin GAA website.
"Managing the Dublin senior hurling team for the last four years has been a great privilege and honour for me.
"We worked tirelessly in the effort to bring success to the county and our passionate band of Dublin supporters.
"I would like to express my sincerest gratitude and thank the Dublin County Board, the management committee and great staff and stewards in Parnell Park for their unwavering support for me and my management team and players during our tenure.
"I want to acknowledge and thank every member of my management team and backroom team for the massive contribution and commitment you have given to the preparation of the team during this period.
"I would like to thank our loyal supporters and "The Friends of Dublin Hurling" for your massive support for the team, both in Parnell Park and at our away games all around the country.
"Finally, a special thank you to a fantastic group of players. The respect and togetherness within our group made it a joy to work with you every day during my term as manager, and while we didn't achieve the targets we set out for ourselves, I fully believe the success you deserve will arrive in the coming seasons.
"Again, thanks and the best of luck to everyone involved with Dublin hurling."
The Dubs qualified for the Leinster final in 2021 but were beaten by Kilkenny, though Covid robbed the capital of four key players for the game.
This year, they came up short in their provincial campaign, with a heavy home defeat to the Cats and a final-day loss to Galway putting them out on scoring difference.
Since then, captain Eoghan O'Donnell has joined up with the senior football panel.
Kenny previously won back-to-back All-Ireland SHC club titles with Cuala in 2017 and 2018.
Dublin will now begin the process of appointing a new manager, with names such as Davy Fitzgerald, Eddie Brennan and Derek McGrath potentially in the mix.
"Having six points after the first three games, and having won below in Wexford, it was in our own hands," Kenny said after their exit this season.
"We had an opportunity playing Kilkenny to beat them and to get to a Leinster final, and we had that same opportunity again this evening.
"We wanted to win one of those games to get into a Leinster final. We lost out on scoring difference, but, at the same time, you have got to go and try and win matches.
"We would have been targeting to pick up points in one of the last two games. Ultimately, we failed to do that. The lads inside in the dressing-room are really gutted."
📮 Sign up to the OurGame newsletter — a daily email reminder of our latest videos, articles, quizzes and more.
Don't forget to subscribe to the OurGame YouTube page for live streams and more.