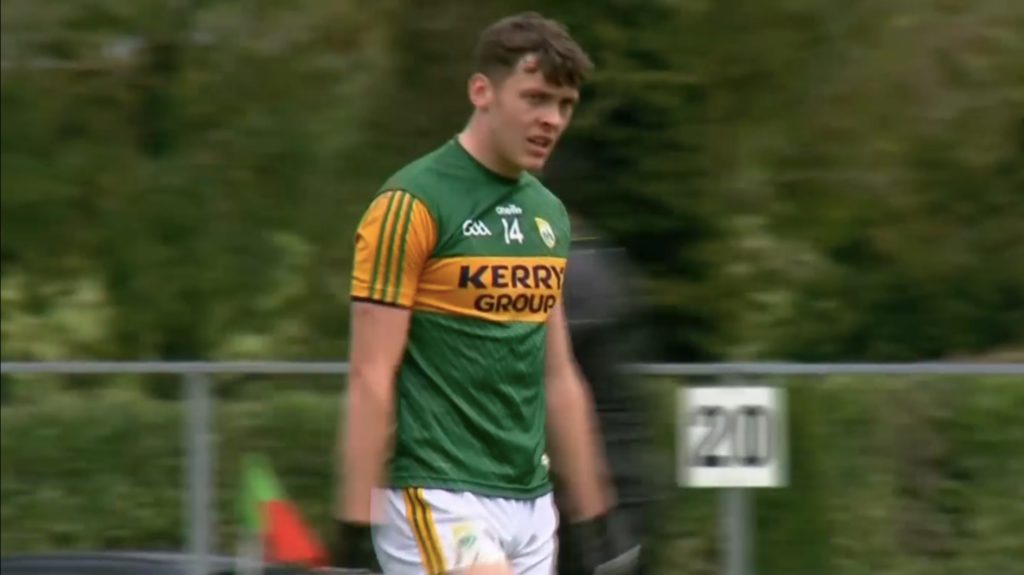 Shane Stapleton reflects on Kerry's 0-17 to 0-14 win in Monaghan, and looks at some of the key talking points from the clash in Inniskeen.
Shane Stapleton reflects on Kerry's 0-17 to 0-14 win in Monaghan, and looks at some of the key talking points from the clash in Inniskeen.
MORE KINGDOM CLASS
Tony Brosnan may have missed a couple of clear goal chances, but they were only minor missteps in what was an otherwise promising outing from the Dr Crokes man.
Brosnan has been marked out as one for the future for some time, and many would have expected him to be more established at this stage.
He wasn't around last year but another fine club campaign compelled manager Peter Keane to start him away to Monaghan.
With his ability to step away from defenders, score off either foot, and link up with David Clifford and Co, Brosnan may well become another big weapon for The Kingdom.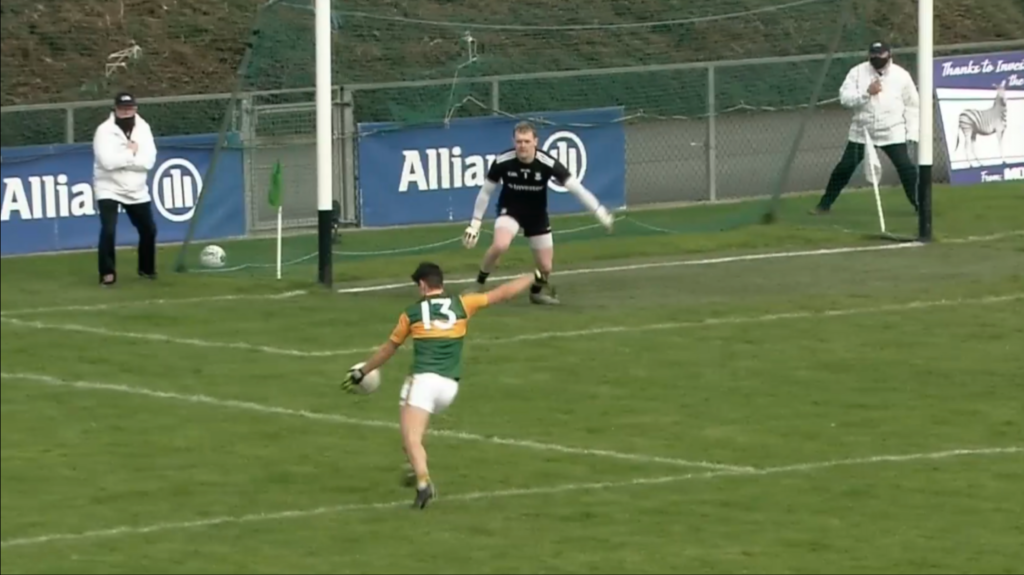 Yes, he should have side-footed into an empty net after Dara Moynihan's handpass over the top was missed by Rory Beggan, and Oisin McConville looked for more coolness in front of goal with a one-on-one attempt that he blazed over after the break, but that can all be worked on.
WINGING IT
Few counties have the pace from defence that Kerry have at their disposal.
Wing-backs Gavin White and Paul Murphy racked up serious mileage in the Monaghan clash and were constant thorns in the side of the hosts.
Jason Foley came up from defence to hit a score in the first half, Tom O'Sullivan did likewise near the end, all of which will make Kingdom supporters feel good about their team's ability to attack from different angles.
FARNEY NEED MORE FIREPOWER
Monaghan have largely been competitive or have perhaps even punched above their weight class in recent seasons.
Beating one of the main contenders in a knockout game beyond Ulster has been a real challenge, though it is only a couple of seasons since Kerry needed a late David Clifford goal to rescue a draw in a Super 8 clash.
This may have only been a league game, and there may have been plenty of rust in both camps after 230-plus days without playing competitively, but this perhaps showed the divergent paths since 2018 of these two counties.
Kerry dipped into their panel, gave some youth a chance, and rarely looked in too much bother.
Monaghan started without Conor McManus — mitigated by the absence of Paul Geaney on the other side, among others — and their scoring threat was rather diminished. In fact, some of their wides were dreadful.
The Farney County have a circuitous route to the latter stages of the championship this year, beginning with an Ulster preliminary quarter-final against Cavan, before needing to win three more provincial rounds before facing the Leinster champions (likely Dublin).
It's tough at the top, but it is even tougher still to get there in the first place.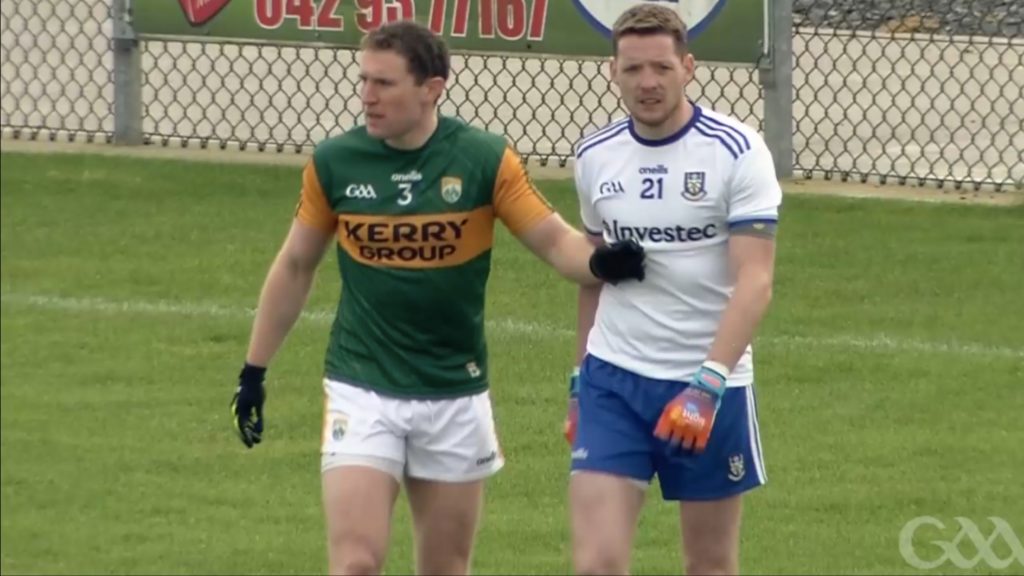 McManus hit some beautiful scores after being introduced at half time, and it underlined how reliant Seamus 'Banty' McEnaney will be on the Clontibret man.
Not only as a scorer, but as a playmaker too, as seen best when linking up with another lively sub, Stephen O'Hanlon, for a fine score in the 58th minute.
RORY SAYS FORE!
Monaghan goalkeeper Rory Beggan took out the driver for a great many of his kickouts against Kerry.
Perhaps it is the dawning of a long-ball policy from restarts, it may be the manager seeing which of his middle eight is capable of winning the hard ball, or perhaps it is a case of not showing their hands.
Time will tell with the Farney restarts. Shane Ryan often went long too at the other end too, it must be said.
EMPTY CALORIES
Monaghan made a serious burst towards the end of the game to go from 0-17 to 0-11 behind to within a goal after some fine scores in injury time.
Banty may feel it is a sign that his team will not give up, and have scoring power in their ranks, but the flipside is that these are scores when the game is over. In other words, empty calories.