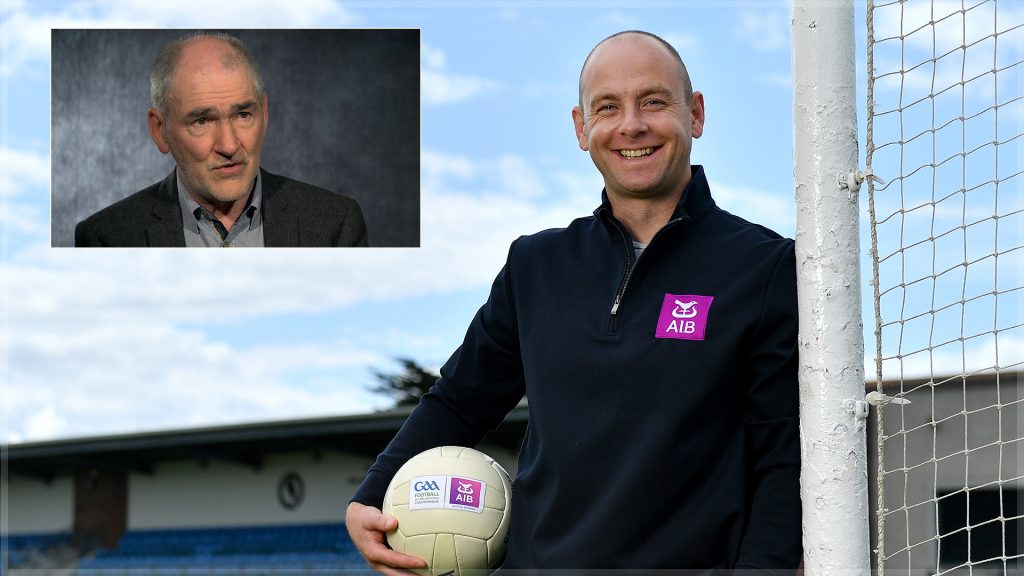 Former Louth star Darren Clarke talks about the county's fortunes heading into a first championship seasons under Tyrone legend Mickey Harte.
BY SHANE STAPLETON
Darren Clarke says the county of Louth is right behind Mickey Harte heading into the Leinster championship.
The Wee County achieved promotion from Division Four of the National Football League after a 1-23 to 1-15 win over Carlow, ahead of their provincial opener with Offaly this weekend.
Clarke, who gave more than a decade of service to his county, recalls hearing that the three-time All-Ireland winning manager from Tyrone had taken over the mantle heading into the 2021 season.
"First of all, it was a shock," says Clarke. "He had been with Tyrone up to two weeks before that, so it was a shock to all of us.
"But it was a positive shock because of his calibre and what he did with Tyrone. Winning three All-Ireland titles but with different cycles of players between 2003, 2005 and 2008.
"It was such a positive move and it has brought such enthusiasm. The players have really bought into Mickey and (assistant) Gavin Devlin — it's a huge coup."
Louth began their season with a 1-15 to 3-8 defeat to Enda McGinley's Antrim, before beating Leitrim and Sligo by nine and ten points respectively.
Sam Mulroy has captained the side superbly, while Ciaran Byrne's return from the AFL has added quality and power to their ranks.
"(Mickey) has brought a professional from managing a team (Tyrone) at that standard for so long," says Clarke.
"It took a little time to get the system in place because of the limited preparation time they had.
"You could see it developing and they were unlucky against Antrim when they got four points late on, but I think the penny really dropped during the second half against Leitrim.
"Then they beat Sligo, and you could really see what Mickey and Gavin wanted to do with the team during the win over Carlow.
"We've averaged 0-22 in the four games so far and you'd have to be very happy with that.
"So it sets up us for a massive challenge against Offaly, who obviously got promoted to Division Two themselves (after beating Fermanagh).
"We have all the best players in the county lining out for the team, and the age profile is really good with a lot of players in their early twenties.
"It's good to see Ciaran Byrne back in at midfield and in great shape, and we have a lot of the minor team that got to the 2017 Leinster final in there.
"Promotion was a big aim for this year and, with the team gelling all the time, you would be hoping the team can keep moving forward."
Louth came up short in their sole championship clash of 2020, with Longford gaining a 1-9 to 1-7 win.
The county are keen to put that right against the Faithful, and Clarke feels they have plenty of quality to bring to the clash.
"Sam Mulroy has been very good," says Clarke. "You can see it in the scores he gets and he has been made captain, so Mickey sees that leader in him.
"You have other lads who have also stepped up. Ciaran Keenan has scored a few goals, Ciaran Downey and (Ciaran) 'Casey' Byrne have stood out, and Liam Jackson is another.
"We have a nice blend of youth and experience, and hopefully we can push on."
📮 Sign up to the OurGame newsletter — a daily email reminder of our latest videos, articles, quizzes and more.
Don't forget to subscribe to the OurGame YouTube page for live streams and more.