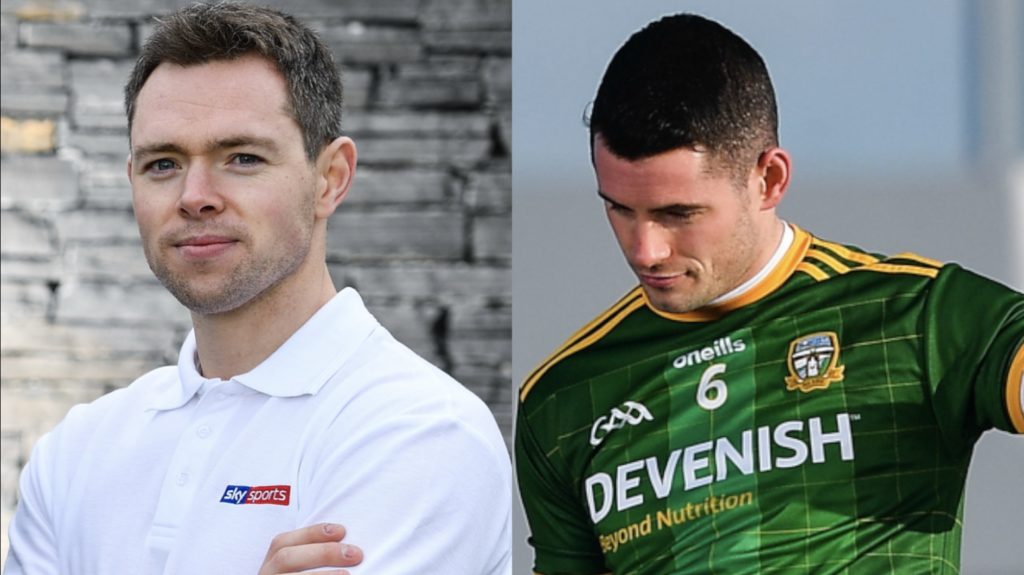 Shane Stapleton analyses Dublin's 1-20 to 0-19 win over Meath at Parnell Park, and picks out some of the major talking points.
After a lay-off of seven and a half months, it's difficult to know how much we can read into Dublin's four-point win over Meath.
The Dubs' inside forward line of Con O'Callaghan, Paddy Small and Dean Rock had 1-6 on the board from play before half time, while Shane Walsh and Cillian O'Sullivan's were Meath's only starting attackers to hit the mark from play in the entire game.
What will have pleased manager Andy McEntee, and conversely be a concern for Dessie Farrell, is the manner in which the Royals found a way back into the game.
They may never have looked like winning, and have still garnered zero points in Division One from six games, but they looked fit for the task.
ROYALS DIDN'T ROLL OVER
It may just have been a league game but Meath will be glad to have matched their tally from last year's Leinster final (0-4) by the 18th minute here.
In fact, had Shane Walsh turned even more sharply, he might well have been able to find the net rather than settling for a fisted point.
It all came from Donal Keogan driving through the heart of the Dublin defence, and past number six Jonny Cooper.
Having been 1-4 to 0-1 behind, Meath replied with three of the next four points.
As the game wore on, The Royals won more and more turnovers, which is not to be underestimated against any Dublin side.
With more belief and fewer errors, this is a game they might even have won.
The scoring power of Walsh, who hit 0-4, and the free-taking of Thomas O'Reilly will be a major source of satisfaction for the visitors.
NOT TURNING A CORNER
Early on in the game, Meath had some issues with gifting the ball to Dublin.
Whether it was the errant kickout that allowed Dean Rock to find the net, a stray handpass from O'Reilly to Brian Fenton on 11 minutes, or turning it over in other ways.
Dublin don't need an invitation to beat you, but most certainly they will take it.
Manager McEntee has tried 11 different goalkeepers in four years, and so long as games are won and lost by fine margins, not having a reliable netminder will prove costly.
ROCK THE RECORD-BREAKER
Dean Rock overtook Jimmy Keaveney as Dublin's all-time record scorer, with a goal early on setting him on his way.
By the end of the game, the Ballymun Kickhams star had racked up a tally of 1-8, and looks ready for another big championship.
As the most experienced starter in the attack line — following the retirements of Bernard Brogan, Diarmuid Connolly, and Eoghan O'Gara — they will need him to be on his game.
Meanwhile, Stephen Cluxton became the county's longest-serving player, and produced a fantastic one-on-one save against Cathal Hickey just before the interval.
WING-BACK WITHOUT JACK
Jack McCaffrey is not part of the Dublin panel for 2020, meaning Farrell needs to fill a very significant void in his team.
Robbie McDaid has been one of the most consistent players in the Dublin championship for the past couple of seasons, and his qualities in attack and defence make him an option.
The Ballyboden man was involved in a couple of scores in the first half, and though he was not quite as prominent after the break, he is a talented player.
James McCarthy, Eoin Murchan and Eric Lowndes — who played wing-forward in this game — are also in the conversation for the wing-back spot ahead of the championship.
EXPLAINING A TIGHT GAME
There are a number of reasons why Dublin may not have been quite as clinical and dominant as they have been in recent times against Meath.
The lack of crowds perhaps allowed the visitors to Parnell Park remain calm when they conceded an early goal.
It is winter football, and you could make a case that it is not quite so easy to pile on the scores. On the flipside, a winning margin of 1-20 to 0-19 is akin to a hurling scoreline, so this may not be relevant.
The smaller venue than Croke Park may be less daunting for the Royals, and perhaps the exit of Jim Gavin and some experienced stars has taken away some of the Dubs' aura.
CONCERNS FOR DESSIE
Seeing Jonny Cooper taken off in considerable discomfort after 46 minutes, not to mention Cian O'Sullivan limping during injury time after coming on midway through the second half, will be a big cause for concern.
Seeing Meath miss two one-on-one goals chances, because creating them showed fallibility in this Dubs performance.
Dublin lost three league games in 2019 and still completed the drive for five, so it remains to be seen what we can read into this NFL campaign.
Once thing's for sure, it has been far from perfect.