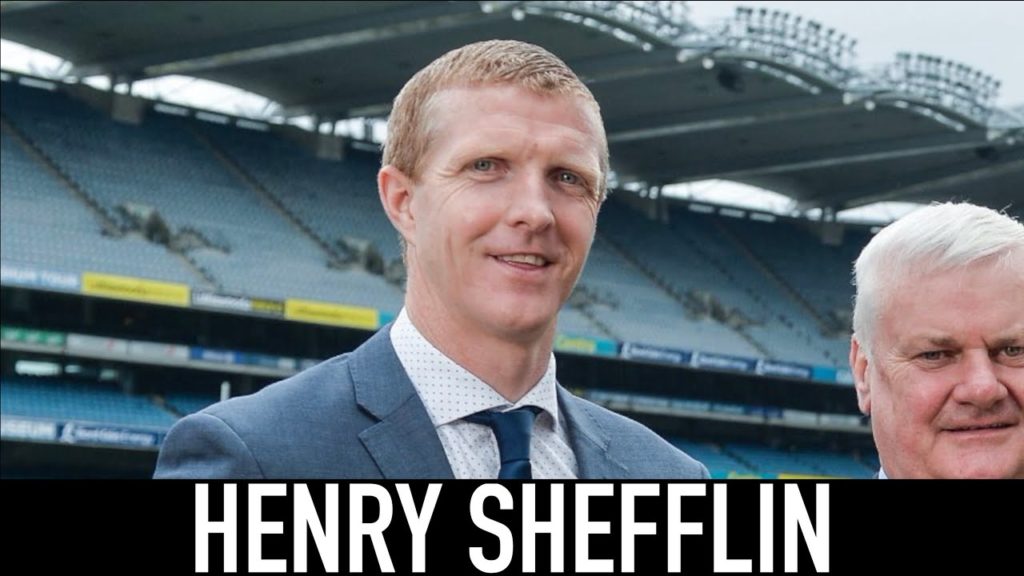 Henry Shefflin is set to be named as the new manager of Kilkenny intermediate club Thomastown.
BY SHANE STAPLETON
Henry Shefflin is set to be ratified as the new manager of Kilkenny intermediate side Thomastown within the next 24 hours.
The ten-time All-Ireland winning manager left his post as Ballyhale Shamrocks manager after retaining the All-Ireland SHC club title in the early stages of 2020.
After watching his native club retain the Kilkenny senior crown, and spending the club season free from duties, the 41-year-old is now set to take over one of the top intermediate sides.
Thomastown — who include inter-county star John Donnelly in their ranks — have been involved in the last two Kilkenny IHC finals, losing to Tullaroan in 2019 and Lisdowney in 2020.
The latter was decided by a dramatic penalty shootout — with the sides level at three apiece after each had taken five shots, Lisdowney nailed one more to secure promotion.
The appointment of Shefflin is a huge coup for a club which is based in his locality, and who will no doubt be looking to take an extra step and qualify for the top tier.
Shefflin had a hugely successful stint as manager of Ballyhale as he won every championship he entered on two occasions: namely Kilkenny, Leinster and All-Ireland cups.
After retaining the club All-Ireland in 2020, Shefflin said: "Just to win this one was the goal. To put it back-to-back was something we'd never done before.
"That was something that we didn't speak about until probably we got closer to the match.
"We did want to do it, we really wanted to do it…I think it's a great sign of the team."
He added: "I didn't think when I took on this job over two years ago that two years later we'd be standing here today.
"It's nearly two years to the day since we met up before the start of the championship in 2018.  It's an amazing way to finish it off."
Elsewhere, Willie Maher has left Dublin side Cuala after two years in charge.
📮 Sign up to the OurGame newsletter — a daily email reminder of our latest videos, articles, quizzes and more.
Don't forget to subscribe to the OurGame YouTube page for live streams and more.