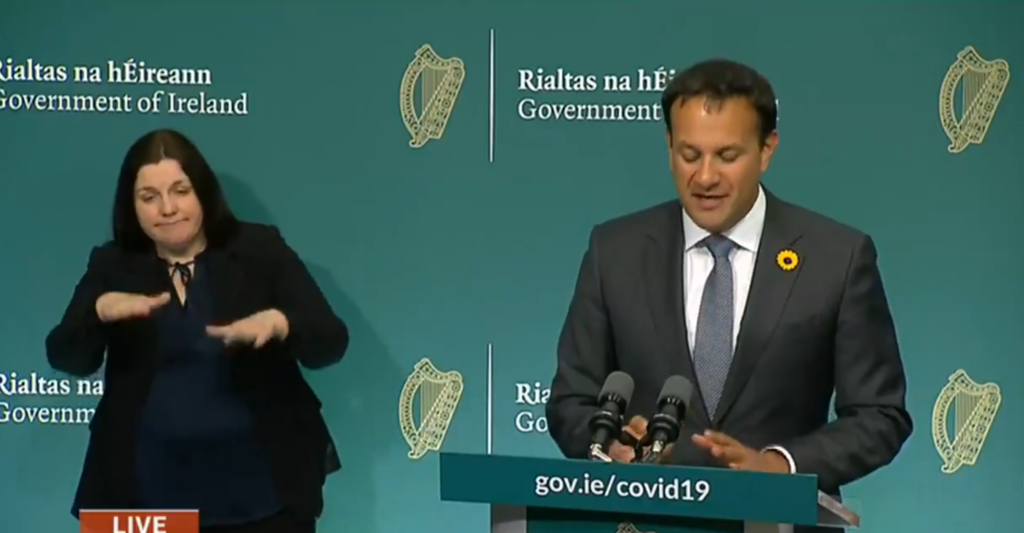 UPDATED JUNE 5, 6:50PM
Taoiseach Leo Varadkar has confirmed that sports teams will be able to gather in groups of 15 from Monday, June 8.
The Fine Gael leader today briefed the country on phase 2 of the easing of lockdown measures, with wide-ranging implications.
For the GAA season, which has been suspended since the first raft of Covid-19 restrictions were announced by Varadkar on March 12 almost three months ago, there was encouraging news.
As exclusively revealed on OurGame on Wednesday evening, the GAA had been readying itself to announce details of the club and inter-county seasons.
It has now revealed that county championships will begin in on July 31, while the inter-county competitions will begin on October 17.
"Groups of up to 15 people can meet for outdoor sporting activities," Varadkar said today.
Allied to his statement, the Gov.ie website stated that "groups of up to 15, including trainers and coaches, may return to non-contact outdoor training activity (but not matches) while maintaining social distancing at all times."
The GAA have since released a statement regarding the plans to open up facilities, which you can read here.
Taoiseach Leo Varadkar says from Monday, groups of up to six people can meet with physical distancing. Up to 25 people will be allowed to attend funerals, and there will be a summer education programme for children with special needs. | Follow updates: https://t.co/KT4vRqZ5pl pic.twitter.com/Mg96c7FwuY

— RTÉ News (@rtenews) June 5, 2020
Here are five things you should know for Phase 2, as per Gov.ie:
Stay Local: You may travel within your own county, and up to 20 kilometres from your home if crossing county boundaries.
Meeting other people: You may meet up to 6 people from outside your household both indoors and outdoors for social gatherings. Organised outdoor exercise, sporting, cultural or social activities of up to 15 people may take place
Shops: All retail is reopening. Shop locally, shop safely and support businesses in your community.
Work from home: It is more important than ever to work from home where possible.
Transport: Walk or cycle if you can. Only use public transport if you absolutely need to. Public transport capacity is limited because of social distancing requirements.
📮 Sign up to the OurGame newsletter — a daily email reminder of our latest videos, articles, quizzes and more.
Don't forget to subscribe to the OurGame YouTube page for live streams and more.