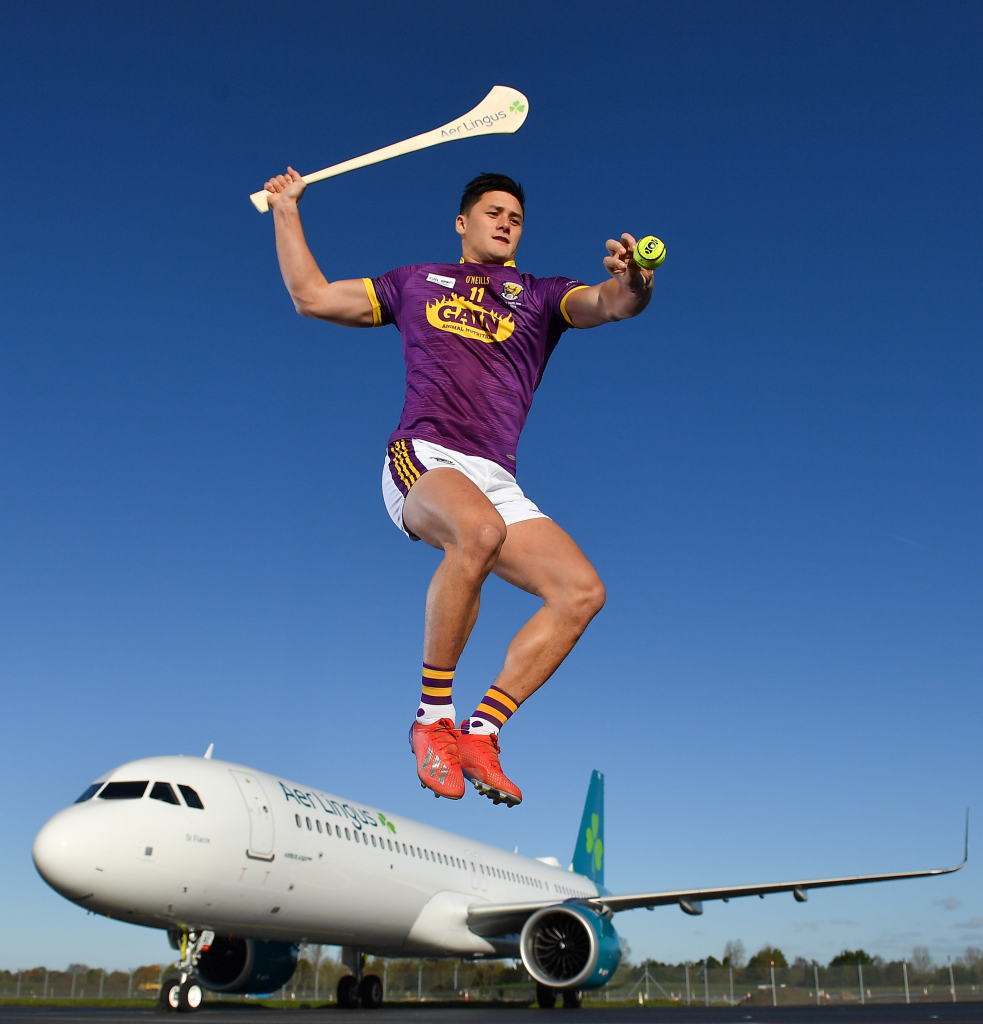 An exhilarating contest at Corrigan Park, as Antrim continue to impress while Wexford slip up yet again in this Division 1 game.
BY ANDY MARTIN
Keelan Molloy was Antrim's hero as he levelled the match with a last-gasp point in Belfast on Saturday afternoon.
The home side deserved to get a result in this cracking end-to-end game that saw plenty of action, including red cards for both teams.
Davy Fitzgerald was also given his marching orders by referee Patrick Murphy and sent to the stands.
Lee Chin (0-9) looked the liveliest for the Wexford bunch, but a series of missed opportunities could be to blame for his team not claiming victory.
Although he finished as The Yellowbellies top scorer, Chin only scored one point from open play.
Fitzgerald's men looked to bounce back after a poor display last weekend against Kilkenny but could only come away with a draw in Belfast.
However, a disappointing afternoon from the Leinster outfit should not overshadow the workrate and performance from this Antrim side.
Eoghan Campbell came close to equalising with a half-chance in the 8th of nine added minutes, but his shot went wide.
All hope seemed lost as we entered the final minute of injury time, until Molloy evened out the score with the last play of the game.
James McNaughton (0-7) was the Saffrons' leading scorer and deserved man of the match today.
Speaking after the game, the midfielder highlighted the hard work done by the team to get them to where they are in the division.
"We've always believed this is where we belong," Naughton said.
"We've showed the whole of Ireland we're back where we belong, and we're delighted to be here."
The thriller was watched by 500 spectators as fans were allowed to attend the match in Northern Ireland.
The turnout looked to make all the difference as you could hear the chanting as the game came to a close.
"To see the crowd back," said Naughton, "you heard the roars. It means so much."
Overall, a great team effort from Darren Glesson's charges to earn a draw overshadowed the array of missed chances for Chin and Wexford in this gripping encounter.
📮 Sign up to the OurGame newsletter — a daily email reminder of our latest videos, articles, quizzes and more.
Don't forget to subscribe to the OurGame YouTube page for live streams and more.