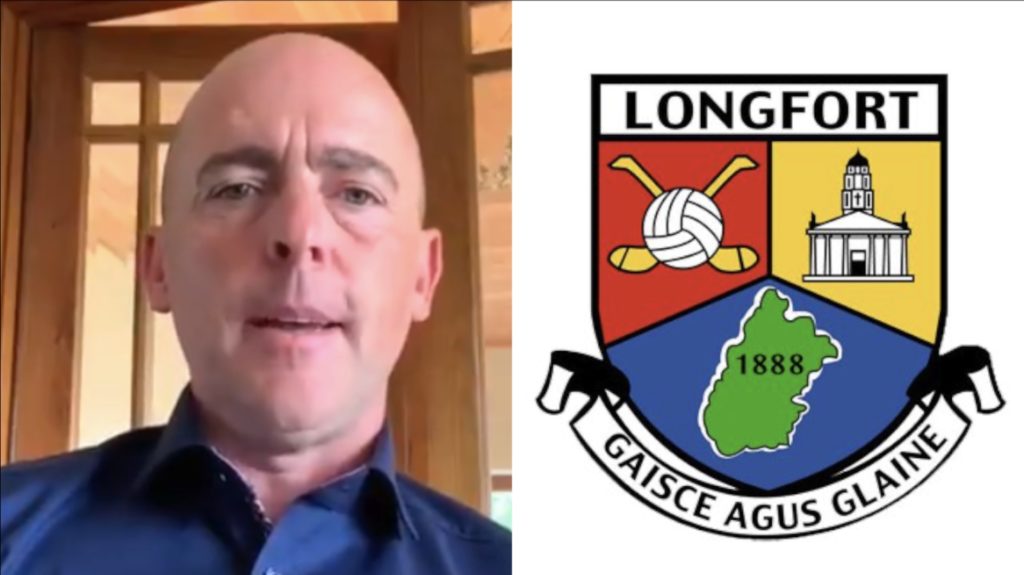 Longford manager Padraic Davis has confirmed to OurGame that star man Mickey Quinn has opted out for the 2020 All-Ireland championship.
Longford will be without their star man Mickey Quinn for the 2020 All-Ireland SFC.
The Killoe Og Emmets man took time to mull over the decision after having a new baby this week, and ultimately decided against playing this year.
Manager Padraic Davis exclusively explains having a conversation this week with his vice captain, whom he expects will return to the panel in 2021.
"Yeah, in fairness to him he took four or five days here to think about it," says Davis.
"Basically, it coincided with coming home with a new baby and rising viruses and whatnot.
"I had a good long chat with him, he's just living up the road from me, he's just not in a position.
"He's very much part of the thing going forward but, right now, it just doesn't suit him. I can see exactly where he's coming from.
"We all have to understand the situation," the Longford manager adds.
"Some months back, Colm P Smyth had a baby in his house and stepped back for a period of time, and there was no Covid. That's just the way it is.
"He's mad to go in the new year."
Longford visit Derry as the NFL resumes this weekend, and will begin their Leinster run against Louth on November 1.
Though they will be without their star man in Quinn, the manager is confident that his panel is otherwise at full strength.
"There were three or four of them (uncertain) there with various things, work and everything else," he explains. "I'm fairly sure we have everyone on board now.
"Gary Rogers had a few things but I think he's okay now. We're more or less there now.
"Mickey's situation is understandable but it's just the week it happened — he was in and out of hospital and arrived home with the new baby.
"A day later, he called me and we had a good long chat."